Our staff

Our team is the source of our staff section, as they are the core of our business.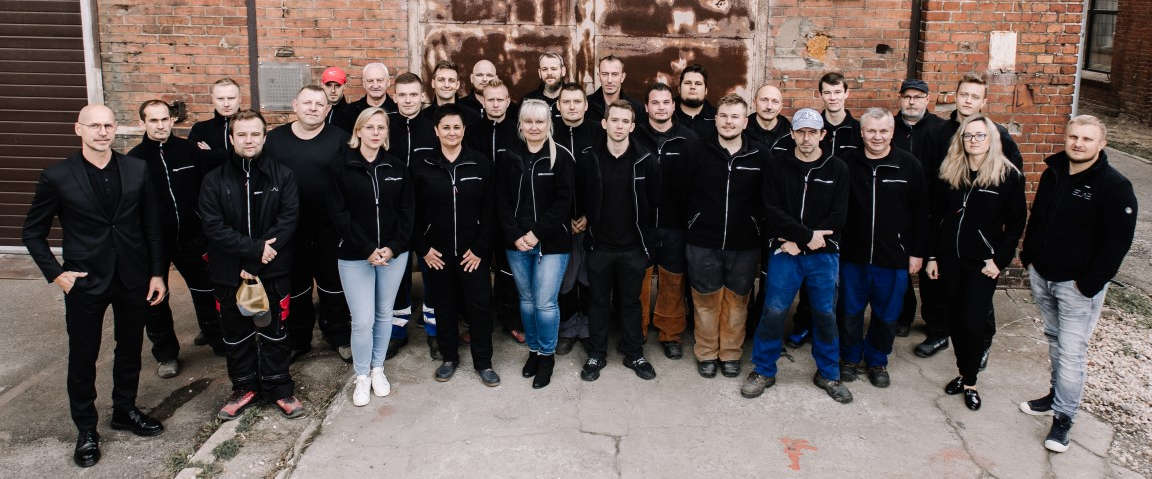 • Our technology and construction department has over 15 years experience in developing modern manufacturing technologies and designing structures, machine and equipment housings.
• Qualified, certified welders using MIG/MAG/TIG and laser methods.
• CNC machine operators with equally vast experience.
•
And many other employees who are part of the SLAB family.
From the very beginning, we have striven to make our employees the best of the best. Through continuous specialized training and working as part of an international team, they achieve mastery of their craft. The extremely high demands of our customers result in the further development of their skills. We strive to ensure that they treat their work and their customers in the same way they would like to be treated.
Quality
We created SLAB Sp. z o.o. with the aim of providing a new quality to the cutting and bending of sheet metal, tubes and profiles market. Our choice of machines alone also shows this clearly. The Bystronic Xpert 250 is a bending machine that allows us to carry out sheet metal work in a way that is rare on the market, guaranteeing full process repeatability. Operating in conjunction with the 10 kW Bystronic laser, it creates a system that guarantees the highest production quality.
Our work reflects the Swiss precision that underpins the Bystronic label, and we execute all production and distribution procedures in line with guidelines established under ISO9001.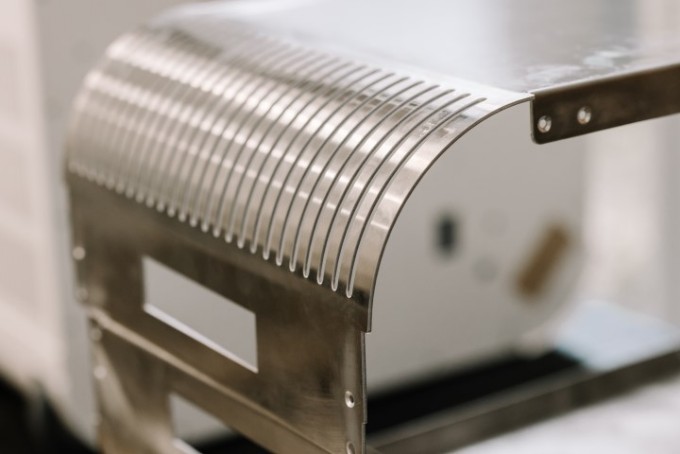 Modernity
The entire production is managed from the ERP software, supported by By Soft 7 software. The tasks in progress are constantly tracked.
This allows us to optimize the production to a degree not otherwise available to other companies. Our accuracy is monitored by a measuring system provided by Axel Systems LTD.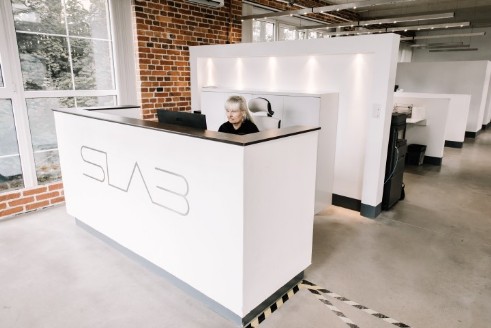 Lokation
SLAB Sp. z o.o. is located 12 km from the A4 highway, at the junction of three borders. This is an ideal location for taking orders not only from Poland, but also from neighbouring countries. By taking advantage of our strategic location, close to these borders, we can quickly deliver the parts and components that we manufacture.
Tradition
Our buildings are also part of our heritage.
The fully restored production buildings date from 1885, and have been used for metal working processes since they were built. They once housed the proudly named Royal Main Workshops in Lubań. They underline the emphasis our company places on history and tradition. Our considerations for both the past and the future has allowed us to always emphasise development and investment. As a result, today we have a broad stock of equipment, professional staff and vast experience.